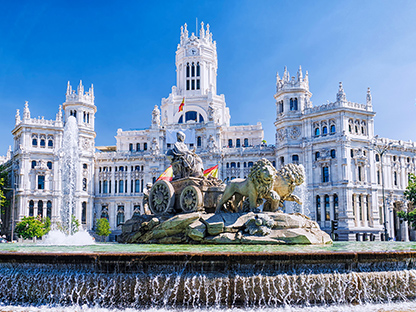 18-10-2018
41st Edition of the Biomechanics and Biomaterials Iberian Society (SIBB) Congress
Welcome to the 41st Edition of the Biomechanics and Biomaterials Iberian Society (SIBB) Congress. We will meet in the city of Madrid where the three areas of our community, Biomaterials, Biomedicine and Sports Biomechanics, will be able to share their most recent experiences and scientific communications in the always warm atmosphere that characterizes our Congress.
This year as a novelty, the congress has several workshops on 3D Printing and Bioprinting in Biomedicine and Biomaterials organized by our group from Carlos III University of Madrid and by leading companies in the sector.
Please, visit our website,
https://sibb2018.wixsite.com/madrid
I encourage you to actively participate and with the wish of being able to greet you personally, we will meet next October 18th and 19th in Madrid.
MADRID, SPAIN
Back